About

Mission

History

Faculty and Staff

Artistic Director/ Choreographer
Registration Guide

Open House

Applications


Policy Statement

Auditions & Placement

Scholarships

Class Openings

Fall Program

Winter program

Summer program

Calendar
Divisions


Children's Division


Advanced Division


Open Division
Performances


Annual Festival


The Nutcracker

Theater for Young Audience

Programs


Arts in Education


Boys Dance & Fitness


Special Education


Teens & Adults

Parents' corner


Parenting


Order Pictures


Video Channel


FAQ

Children's room


Activities

Business


Sponsorship


Volunteering


Internship


Employment


College for Kids… at Kingsborough
---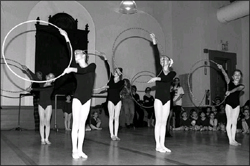 As an accommodation to working parents, we now offer a variety of dance classes as an extension to the College for Kids program.

BBT @ KCC "College for Kids – DANCE"

Dance classes available 7 days per week;
weekdays - after school hours: 3:00 – 9:00 PM
weekends - 10 AM - 5 PM on the campus of the
Kingsborough Community College
2001 Oriental Blvd, Building: T7, 2nd floor,
Room 7211, Brooklyn, NY 11235

Please call us at (718) 769-9161 for tuition, schedule and calendar.

Extend Your CFK experience with dance classes available seven days per week!
All Ages! All Levels!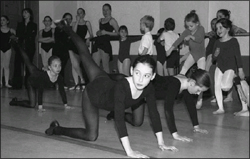 BBT/School of Russian American Ballet is celebrating it's fourth year on the campus of the Kingsborough Community College (Manhattan Beach, Brooklyn). We have collaborated with KCC's Office of Continuing Education and have developed a program "College for Kids – Dance", that will further challenge our students.

These classes will include: classical ballet of all levels (Russian method), International folk & character dance, rhythmic-gymnastics, modern and popular dance, Latin & ballroom dance, and hip-hop.

The schedule of this program will correspond with your child's CFK schedule, making it more convenient for the parents and their children. Dance classes at BBT offer a great way to develop healthy, passionate, responsible and well rounded individuals.
For more information and registration appointment, please contact:

BBT/School of Russian American Ballet
2001 Oriental Blvd, Building: T7, 2nd floor, Room 7211, Brooklyn, NY 11235
Phone: 718-769-9161
www.brightonballet.org | E-Mail: brightonballet@gmail.com
---
Kingsborough's Office of Continuing Education now offers year-round College for Kids programs with a variety of academic classes offered, including 4th thru 8th grade exam prep, remedial skills, enrichment classes, magic, science, theater, arts, music, drawing, cartooning; active courses include self-defense, swimming, soccer, tennis and baseball.

Full-day programs including lunch as well as half-day programs are offered, with qualified instructors.
For more information contact:
Kingsborough Community College
Office of Continuing Education
2001 Oriental Blvd.
Brooklyn, NY 11235
Telephone: (718) 368-5052
URL: http://www.kingsborough.edu/continuinged/html/CFK.htm

About KCC Campus:


Kingsborough Community College is a 70-acre campus located on Manhattan Beach in Southern Brooklyn. The College's campus is bounded by the Atlantic Ocean, Jamaica Bay and Sheepshead Bay. The KCC campus is a modern and beautiful one overlooking the three bodies of water. It has its own beach, Performing Arts Center and a bandshell at which thousands of people attend concerts under the stars during the summer months.
---